Local Hong Kong's Brand – "TART ADDICT" O2O System Solution
Hong Kong people are well-known gourmets, establishing an own brand in the highly competitive food retail market is a real challenge. TART ADDICT is a local brand that specializes in high-quality food, their handmade refreshments such as macadamia nuts tarts, cookies and palmier are very popular among Hong Kong people.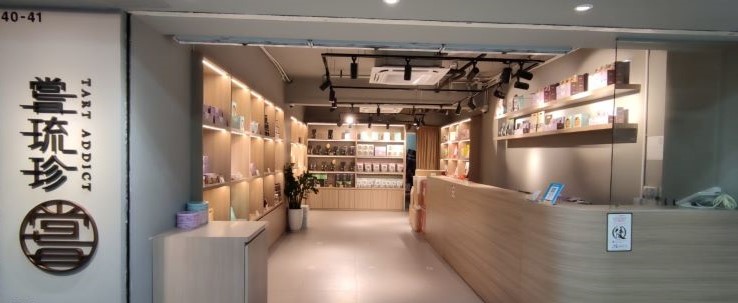 Improve Efficiency with Multi-Channel Sales Management Platform

TART ADDICT is famous for its distinctive and high-quality products. They also make use of information technology to establish a systematic management platform as a strong backbone for their business development. Wayne, Director of TART ADDICT, said "We are selling modern style of cookies and refreshments, so our target customer is relatively young. Apart from physical store, we also adopt different new sales channels, e.g. own online shop, third-party e-shop platform. However, we face difficulties in management when the no. of sales channel increase. Therefore, in order to improve the efficiency of order fulfilment, we implemented the O2O system solutions provided by Techland."
TART ADDICT's retail shop is using Techland's POS (Point of Sales) system. With the simple interface design, user-definable pricing / discount and real-time inventory enquiry features, staffs can place order and check the stock easily. Techland also helped TART ADDICT to build their own E-shop web site. Both online and offline solutions are integrated with the back-end TecE ERP system, it facilitates the centralized management of membership, product, sales, inventory, and accounting information and greatly increase the operation efficiency.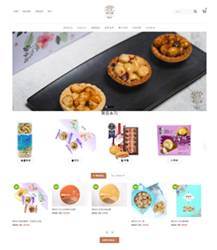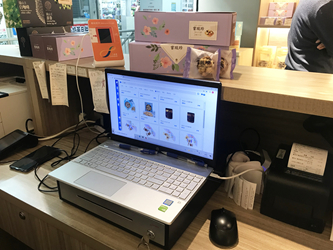 Implement Marketing Plan with O2O System Solutions
The new era of retail particularly focus on the implementation of O2O strategy. Wayne said, "We do many online promotion to let more people knowing our brand and products e.g. searching engine marketing, advertising on social media platforms. We will also provide member discounts, loyalty programs, festival promotion and e-gift vouchers, etc. in order to drive both online and offline sales. With the comprehensive features of Techland O2O system solutions, we can implement all these marketing strategy perfectly. In addition, the integration with the system of courier / logistic company ensure a timely delivery services to our customers."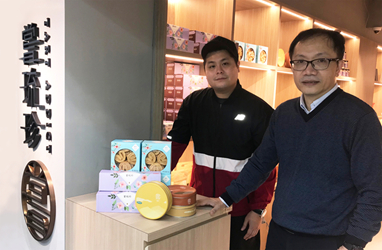 Optimize Marketing Strategy by Understanding Customer Habit
Understanding the taste and preference of customers is critical in food retail industry. TART ADDICT is committed to provide various types of food to fulfil different requirements of customers. Comparing with third-party e-commerce platform, own e-shop web site can easily collect sales data and better understand customers' buying habits / preferences and their response to different marketing promotion.
The application of I.T. has greatly contributed to the new era of retail management. Retail enterprise can easily grasp the market trend, so as to optimize their marketing strategy and meet the changing customer needs continuously.