Title: Retail and wholesale system with electronic scale provides greatest convenience for food industry
Date: 2021-04-12

Electronic scales are commonly used by food industry, TeE ERP and POS system are now integrated with electronic scale providing a more comprehensive and convenient solution. Retailers can use electronic scales for real-time weighing, pricing and collecting payment. Wholesalers can use the electronic scale for re-packing and distribution process. With the flexible unit conversion setting of TecE ERP system, it greatly helps for the distribution and warehouse management, especially suitable for fresh / frozen food industry.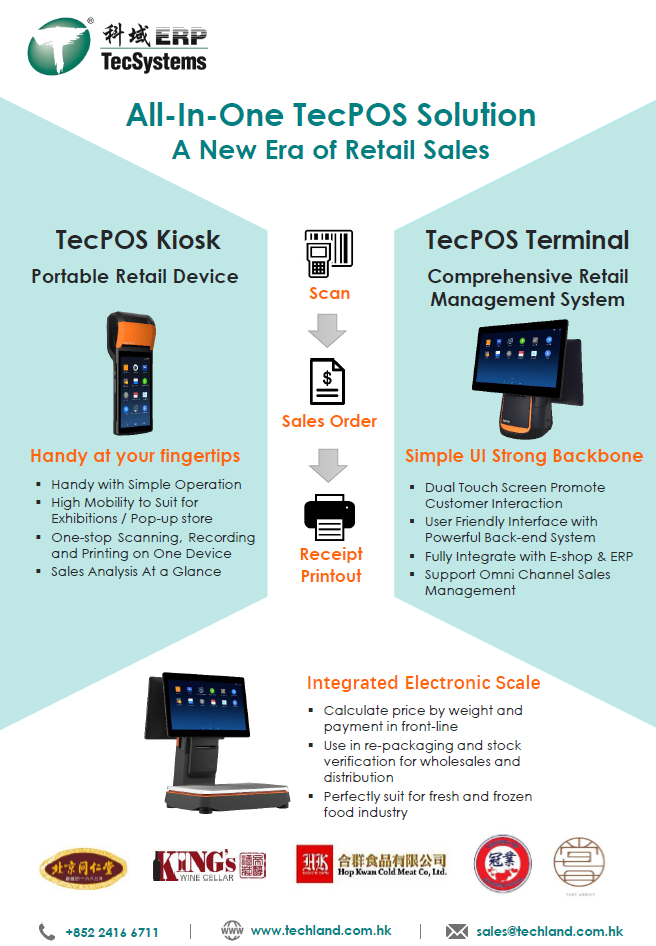 For more details, please contact us at 2416-6711, thank you!